Apart from a tiny percentage of Twitter users, most of them follow hundreds of accounts, sometimes thousands. If you are reading this article, you are also following several accounts on Twitter. But do you know how to remove inactive accounts from your following list?
Some of the accounts you follow may get suspended, deactivated, or may quit tweeting over time. They can not interact with other users any more. We call such accounts "inactive accounts".
Why unfollow inactive accounts?
To get more Twitter followers, having reciprocal retweets, likes, and comments is very important. If you want to have loyal followers, you'd better share tweets that will grab attention.
This brings you more interaction with other users and, thus, more new followers. That is to say, the more you engage with other users, the more you increase your influence on Twitter.
So, you should unfollow inactive accounts, because:
#1 Inactive accounts share nothing.
#2 Inactive users do not engage with you.
#3 They make your account appear of low quality.
#4 They do not add value to your engagement rate.
#5 And finally, inactive accounts decrease your follower/following ratio. If your followings are too much more than your followers, it means that your Twitter performance is low.
Does Twitter delete inactive accounts?
Twitter determines inactivity based on logging in. To keep an account active, one should log in at least every 6 months.
If not, what happens?
According to Twitter's policy, inactive accounts may be permanently removed. This is not a strict rule. Twitter may delete inactive accounts or not.
To mention again, Twitter does not determine an account as inactive if the account logs in from time to time but has no activity on Twitter. For Twitter such an account is not "inactive"
But for us Twitter users, if we are following an account that has not shared a single post for 6 -7 months or a year, then it is an inactive account. We gain nothing by following such account.
So, without waiting for Twitter to remove inactive accounts, you'd better delete them by yourself.
Clean up your following list
While the best choice is to find and unfollow inactive Twitter users, Soaster lets you do this easily.
To start eliminating inactive accounts, click "Analysis" on your dashboard, then "Following Analysis".
First, you will see the number of inactive users on the graph.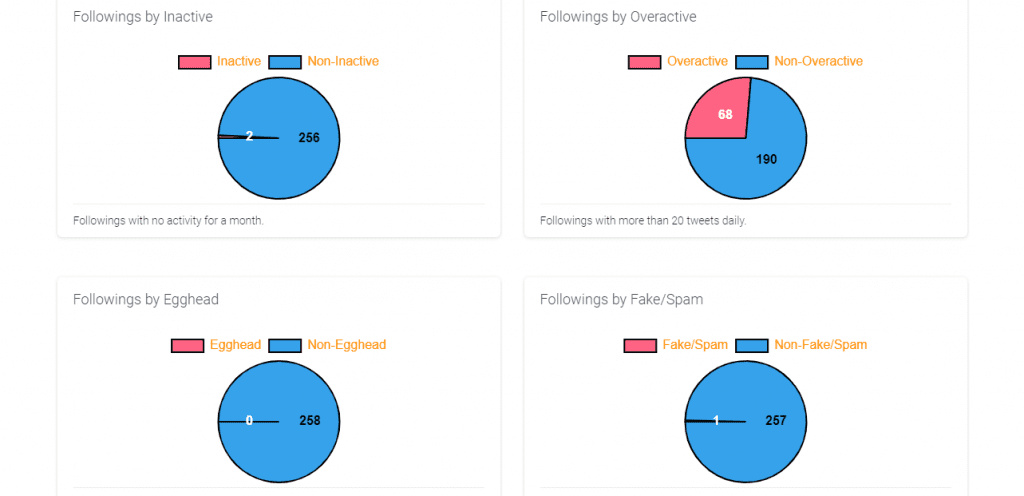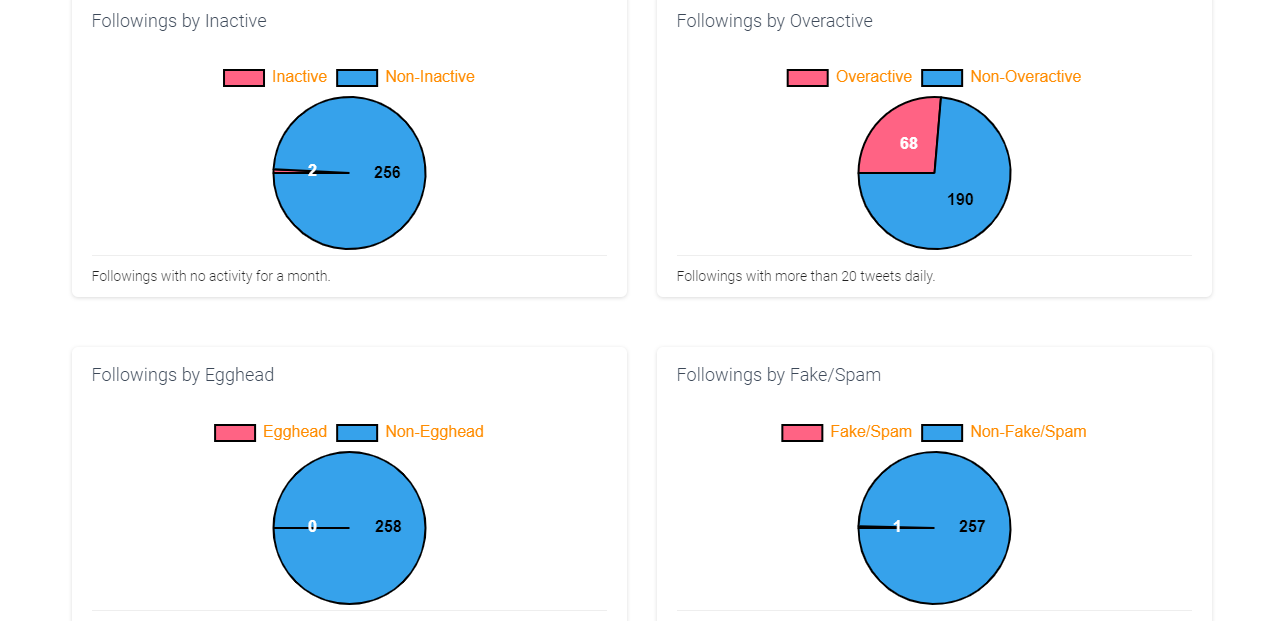 Then scroll down and click on "List Inactive Followings". Here you will see the list of inactive users you are following.
You can also search inactive accounts by keywords or usernames by filling in "Search records".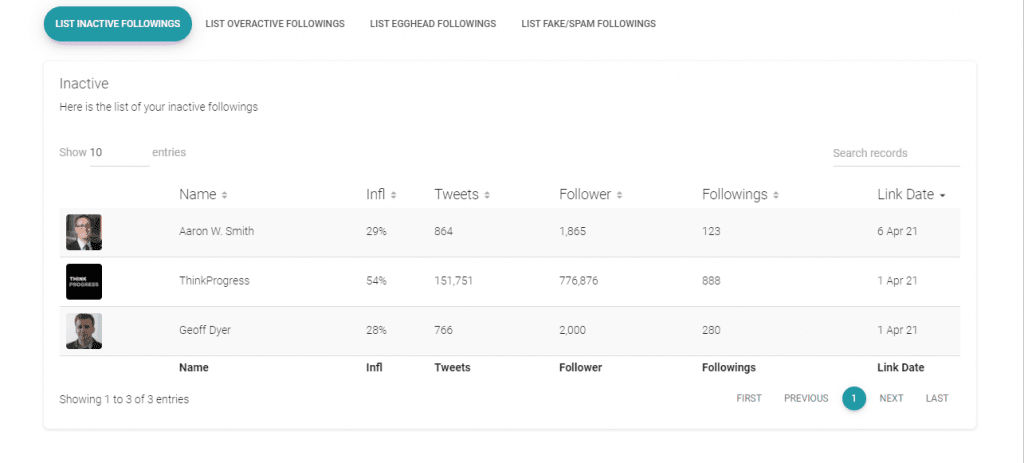 You can check their profiles by clicking on them and if you wish, unfollow them.
Unfollow spam or fake accounts
Besides inactive accounts, Soaster allows you to track egghead and fake/spam accounts you are following. An account that has not posted a tweet at all is more likely a spammer or a bot.
Similarly an egghead account (i.e. with no profile photo) may not be a good one to follow. Such user profiles could do harm to your account's reputation.
We list such accounts in the Analysis option. By clicking "Following Analysis", you can list, check, and get rid of them.

PS: To avoid deleting familiar accounts, we recommend that you control the accounts before deleting them. Because sometimes a family member may have an account just to navigate on Twitter, maybe to read the news or to see some photos without posting a tweet.
Frequently asked questions
Why should I remove inactive twitter accounts?
Inactive accounts are nothing more than preventing you from following new accounts.
Do I have to wait if I reach 5000 followers on Twitter?
When you hit 5000 followers, you might have to wait to follow other accounts until your account gets more followers.
Should I remove inactive accounts when I reach 5000 Twitter followers?
If you remove inactive accounts and fake/spam ones from your Twitter following list, you can continue following without having to wait for your follower count to increase.
Watch how to remove inactive accounts from your following list