If you search for an answer to the question, "Can I send a direct message to all of my followers on Twitter?", then the answer is YES. In this article, we will discuss how to mass DM to all your Twitter followers with Soaster.
To inform all your Twitter followers, posting a tweet is enough. But sometimes you may want to share those posts one by one, privately. Maybe you wish to share something personal, but you don't want to announce it publicly.
If you are trying to grow your business on Twitter, reaching out to each follower separately is an effective way to boost your Twitter marketing strategy. At such a time, you need a Twitter management tool.
As a comprehensive tool, Soaster also allows you to send a DM in bulk to your followers on Twitter. With our Premium Plan you can access this option.
How to send a DM in bulk with Soaster
First, sign up for a new Soaster account. You can also choose to sign up with your Twitter, Facebook or Apple account. The next step is adding your Twitter account to Soaster.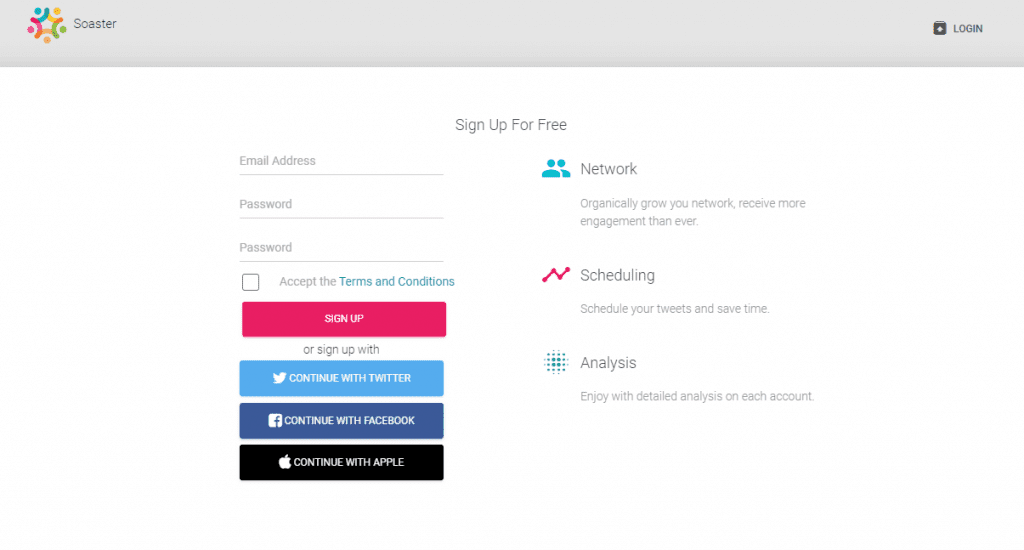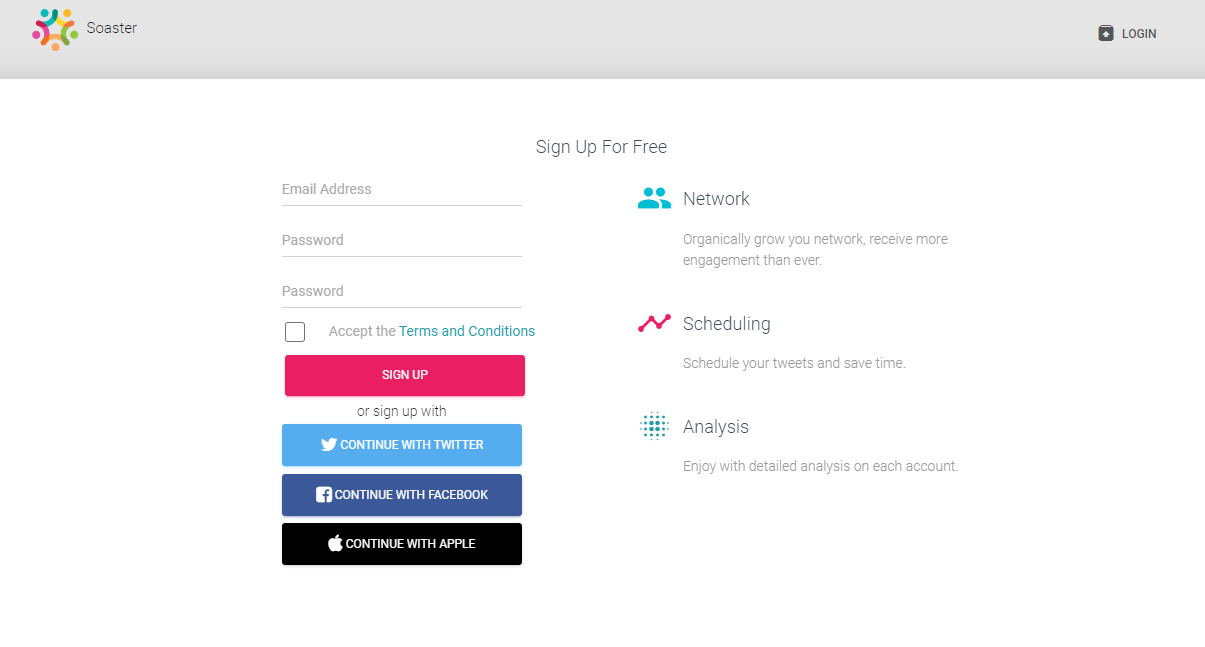 After completion,
On your dashboard click on "Tweet Actions" button.
On this page, choose "Direct Messages" then click "Add Group DM".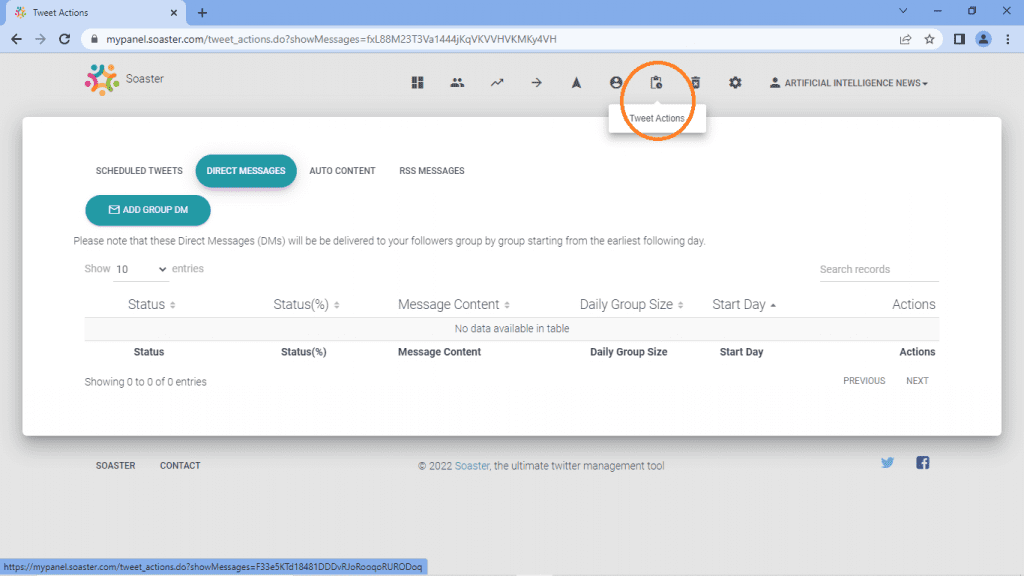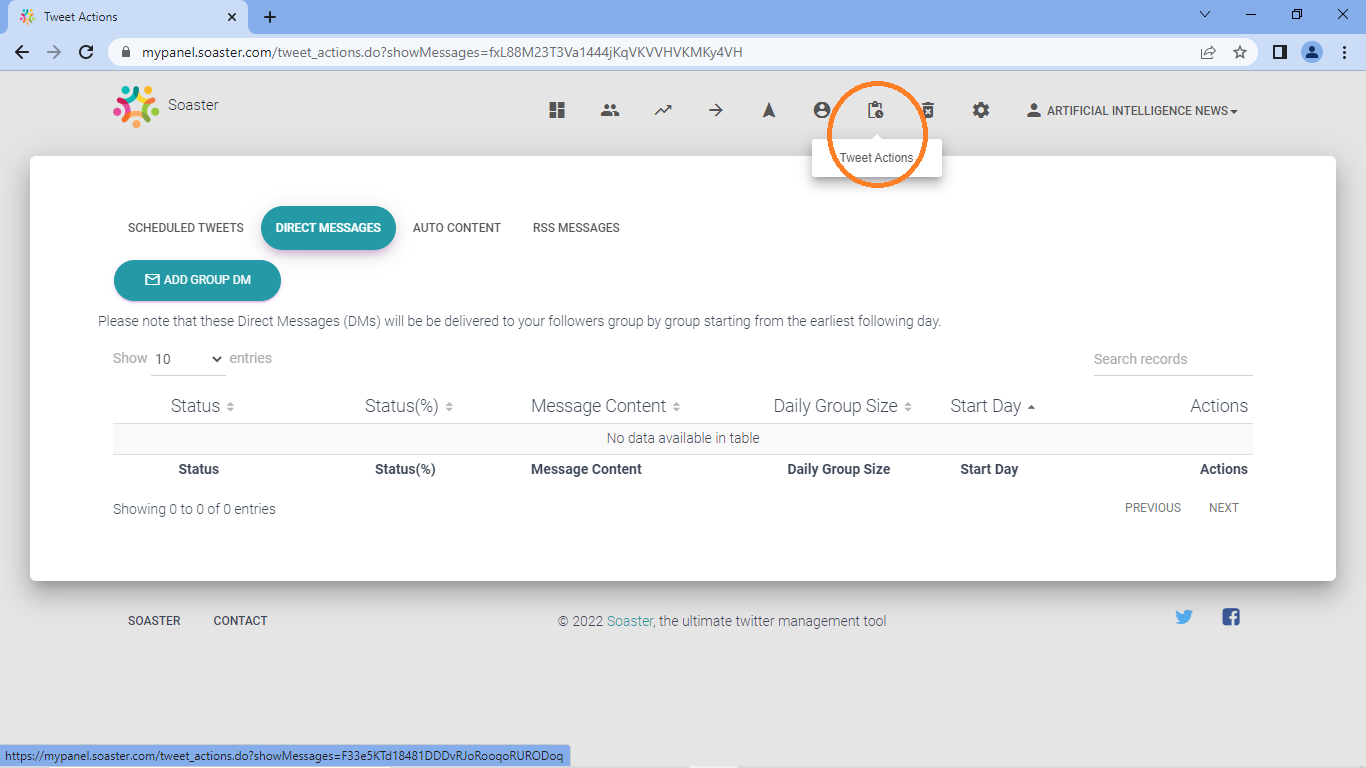 Add your direct message
Step #1
If you want to set an exact date to begin sending your direct message, define the DM Sending Day. Soaster will begin to deliver your DM to your followers group by group starting from the earliest following day.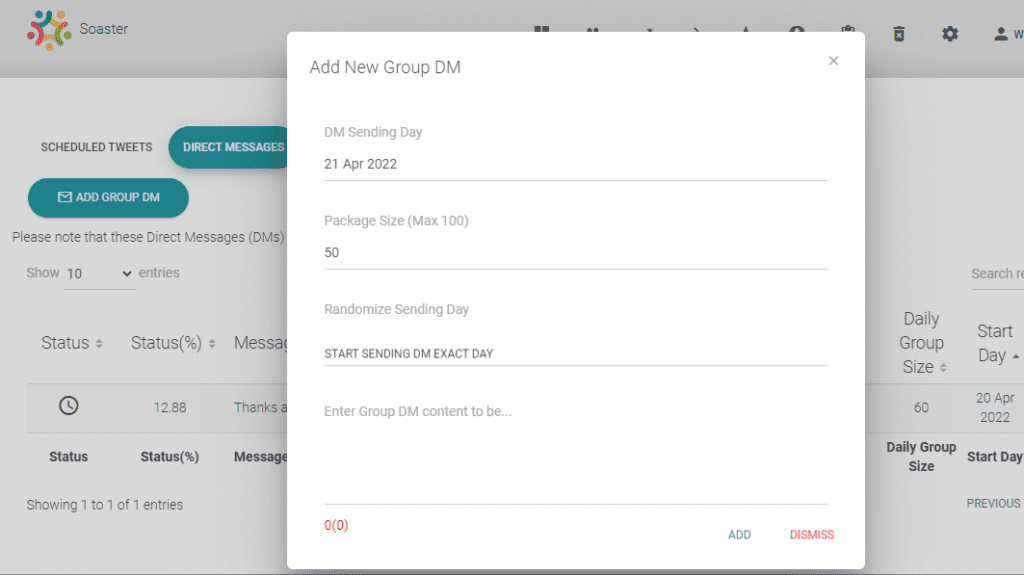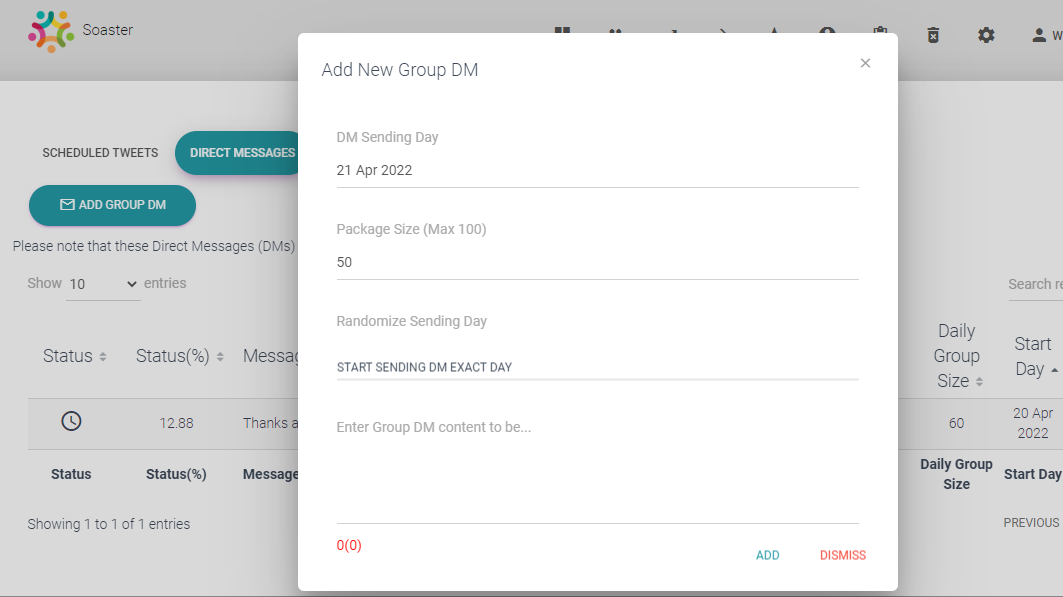 Step #2
After that, define Package Size. This is the daily number of accounts that will be sent in your DM.
For your account's good, we restricted the daily group size to a maximum of 100 since Twitter tracks the amount and frequency of your actions. If you take aggressive steps on Twitter, your account may be locked or suspended.
For that reason, we send your DM group by group and at different intervals. For example, if you have 300 followers and set Package Size to 60, your DM will be delivered to all your followers within 5 days.
Step #3
You can also randomize the date to start sending your DM with "Randomize Sending Day" option.
Step #4
Finally, fill in your DM content and click "Add."
You're done!
It's that simple to mass DM your Twitter audience.
You can track the status of your DM sending process from your dashboard, as in the example below.

Watch how to mass DM to all your Twitter followers