If you have a large following on Twitter, it might be an ideal way to leverage it for financial benefit. If you are actively engaging with your followers, then there are some easy strategies to monetize Twitter.
You can earn money as a Twitter influencer by pushing businesses and services to your audience, creating sponsored content, or selling your items.
By monetizing your Twitter account, you can leverage the reach and interaction you've cultivated on the network to make cash and transform your hobby into a full-time vocation.
These are six strategies for turning your account into a source of money
Sponsored Tweets
Twitter influencers frequently utilize sponsored tweets to monetize their accounts. This strategy is often referred to as Twitter promotion. Marketers and businesses pay influencers to tweet about their products or services to their followers. This is an easy way to monetize Twitter.
This is usually accomplished by tweeting about the company, promoting its product, or retweeting a tweet from the firm's account. The purpose of sponsored tweets is to encourage brand recognition and boost corporate sales. Moreover, they serve as a source of money for the influencer.
To get started with tweet marketing, you may sign up to a few influencer marketing platforms. These platforms link companies with influencers and facilitate the process by acting as a broker between them. After registering, you can build a profile and search for partnership possibilities corresponding to your niche and audience.
You can also use Twitter's advanced search tool and find companies to get in touch. Send them direct messages explaining why you want to work with them and how they can benefit from this collaboration.
Affiliate Marketing
Affiliate marketing is one of the strategies to monetize Twitter. It is a popular way for Twitter influencers to increase their income by advertising various products and services and collecting a commission for each transaction made via their referral link. Affiliate marketing is based on a simple principle: one promotes a product or service to followers. If they purchase through the affiliate link, the promoter receives a fee.
To begin, register an affiliate marketing program. These programs function as mediators between corporations and promoters, providing tracking and reporting capabilities and a broad range of products to promote.
After a user has joined a service, they can construct a profile and begin looking for items and services that correspond with their Twitter profile.
It is vital to advertise the right products or services to followers, as this enhances their chance of interest and, consequently, their likelihood of completing a purchase via the referral link. Also, it is essential to be upfront with one's followers regarding using referral links and commission earnings, so they may decide whether to interact with the material.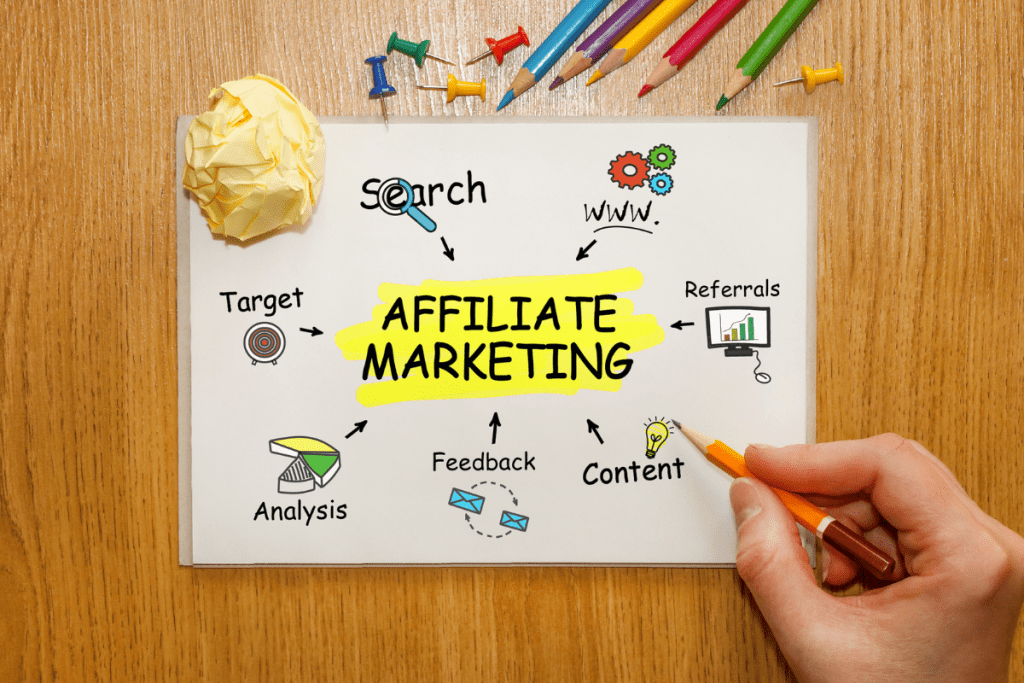 Paid content
Paid content occurs when a corporation or brand pays someone, such as a social media influencer or blogger, to create promotional blog articles or videos. This may be in the form of blog entries, videos, or other content appropriate for the target audience. Typically, the user must indicate that they were compensated for the postings, and the firm or brand will provide content guidelines or standards.
A person can start performing this job by contacting firms directly or using a platform which links corporations with content creators. These platforms connect the appropriate candidates with the right organizations and manage the associated aspects, such as payment and regulations.
Direct sales
Finally, you may generate revenue through Twitter by selling your products or services. These may include natural objects such as clothing or books and digital products such as online courses or e-books.
Create a website or online store to exhibit and sell your stuff. After establishing a platform, you may market your items to your Twitter followers by providing product-related links, images, and information in your tweets. You can also send DMs to all your followers to promote what you're selling.
Plus, you may reach a bigger audience through Twitter's advertising possibilities. Remember that you must adhere to Twitter's standards regarding promoting content and using the network for commercial reasons.
Super follows
Twitter launched a new tool called Super Follows in 2021, allowing users to earn money from their tweets. Super Follows are private tweets that only paying users can access. Subscribers pay a monthly subscription to access exclusive materials such as bonus tweets, newsletters and community groups. Super Follows are a terrific method to monetise your Twitter account if you have a large following and generate good material.
To be able to use the Super Follow feature, you must meet certain requirements, such as having at least 10,000 followers, being at least 18 years old, and having posted at least 25 tweets in the last 30 days. Also, you must reside in one of the nations where Super Follows are presently offered. You can choose the monthly subscription cost for your Super Follows and provide many tiers with various advantages.
Crowdfunding
Crowdfunding is a popular method of raising funds for numerous organizations, causes, and events. Twitter may be used to promote crowdfunding projects and send followers to the crowdfunding website. Crowdfunding campaigns might provide donors with special gifts, early access to products, or customized shoutouts. Crowdfunding is an excellent approach to fund creative initiatives or philanthropic causes.
Starting a crowdfunding campaign on Twitter requires a persuasive pitch that speaks to your target audience. You should also have a clear idea of ​​the project or cause you're raising money for. Your crowdfunding campaign can be created on websites like Indiegogo or GoFundMe, and you can tweet the link to it. Regular campaign promotion is crucial, as is providing donors with rewards.
Final Thoughts
Easy strategies to monetize Twitter include sponsored tweets, affiliate marketing, paid content and product sales. It is essential to determine the type of monetization that best matches your audience and specialty and inform followers about any sponsored or promotional material you publish.
With the appropriate attitude and enough effort, a Twitter account may become a source of cash and a profitable business. Yet, it is more complex than putting a few sponsored tweets or affiliate links to monetize a Twitter account. It requires strategic preparation, knowledge of the target audience and market, and a desire to exert effort to be effective.
In conclusion, monetizing your Twitter account may be a terrific method to generate cash from social media. Still, it needs effort and strategic preparation to be successful. You may monetize your account and even convert your hobby into a business by studying your audience, exploring alternative monetization strategies, and being upfront with your followers.