Are you a YouTuber and don't know how to automatically tweet videos from your YouTube channel? This article is just for you. Within a couple of minutes, you will be able to link your YouTube channel to Twitter. In fact, you will learn how to auto share YouTube videos on Twitter from any YouTube channel.
Follow these steps:
Get the channel ID
Go to your Youtube channel.
In the browser bar, you will see the channel's URL. Copy the underlined part of the link after "/", as in the example below.
This is your channel's ID.

Get the channel ID from channel name
You will not always see a YouTube channel's ID directly in your browser. Sometime you will encounter channel names as in the example below.
As you can see, at the end of the link in the browser, there is no channel ID but channel name.
In such a situation, right click on the page and click "View page source."
On the opening page search for "/channel/"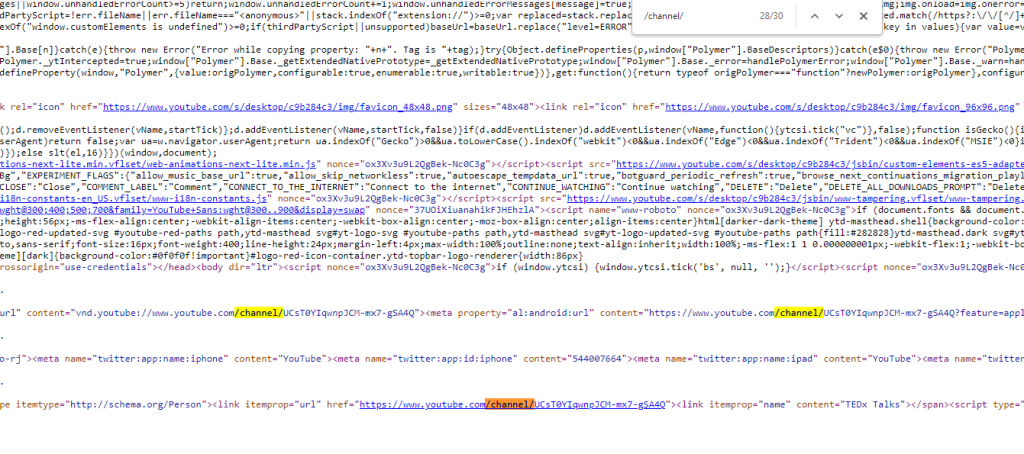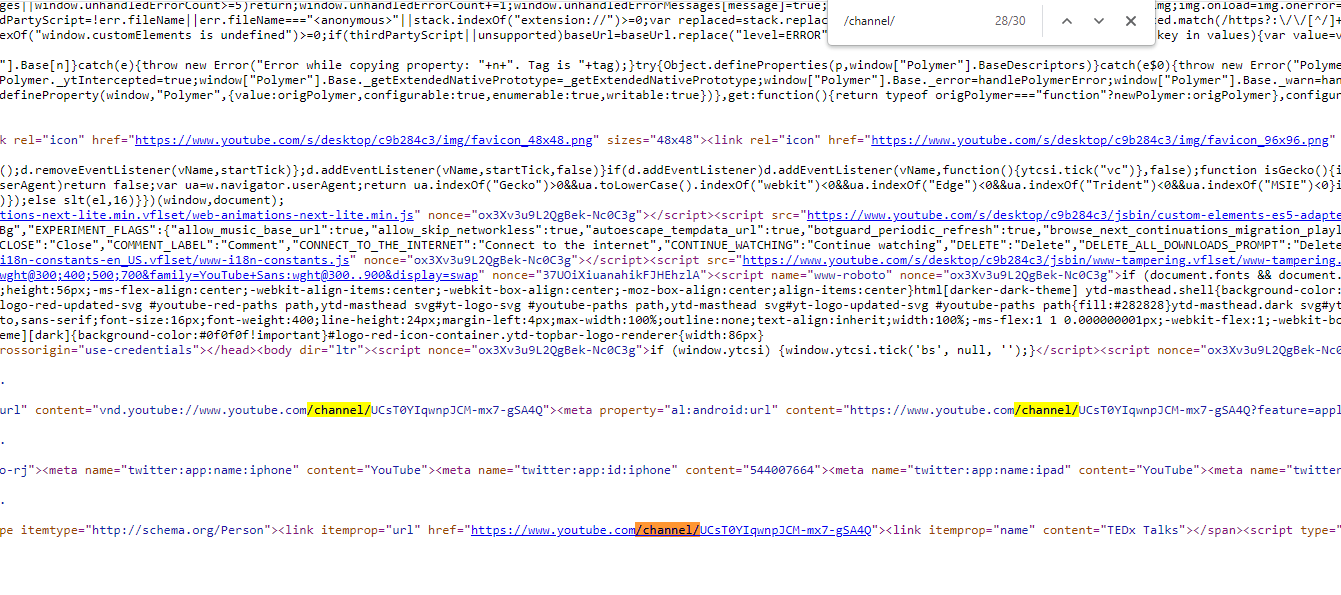 You will see a link to the channel after the expression "href=". Click this link, and you will go to the same channel, but this time in your browser, the channel ID will appear.

Now, you have the channel ID, you are ready to move on to the next step.
Get the RSS feed URL
Copy and paste this link in your browser: https://www.youtube.com/feeds/videos.xml?channel_id=
After "=" add the channel ID and press Enter.
Now you have the Youtube channel's RSS feed URL.
Create a Soaster account
If you don't have an account, sign up Soaster.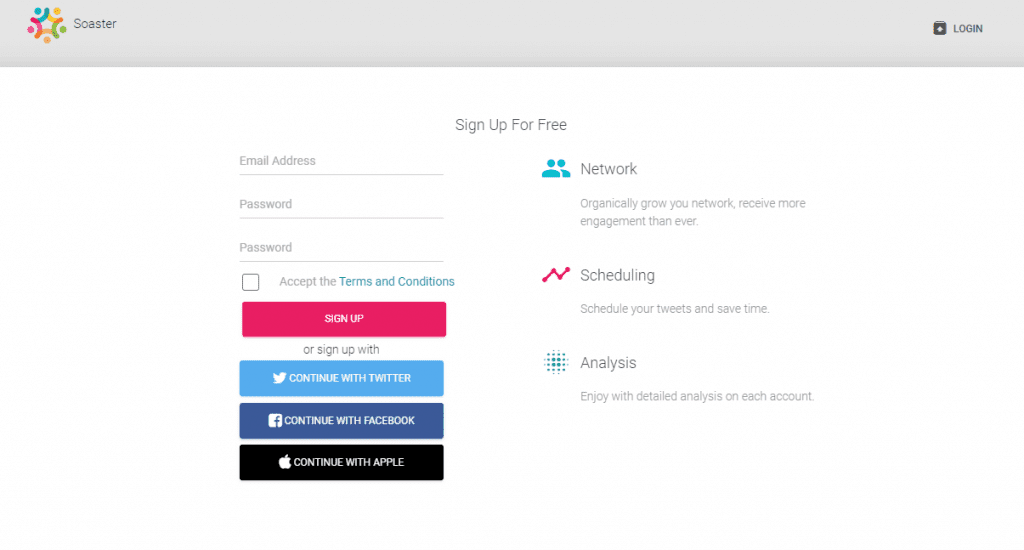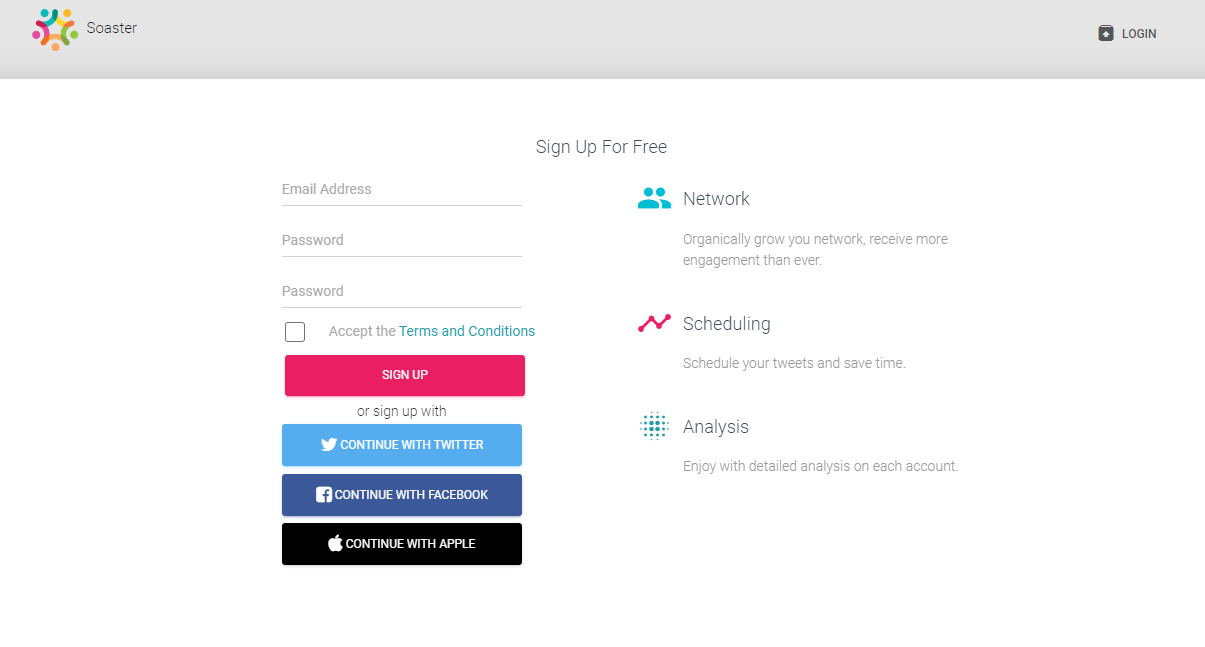 Go to "RSS Messages"
On your dashboard click "Tweet Actions", then "RSS Messages".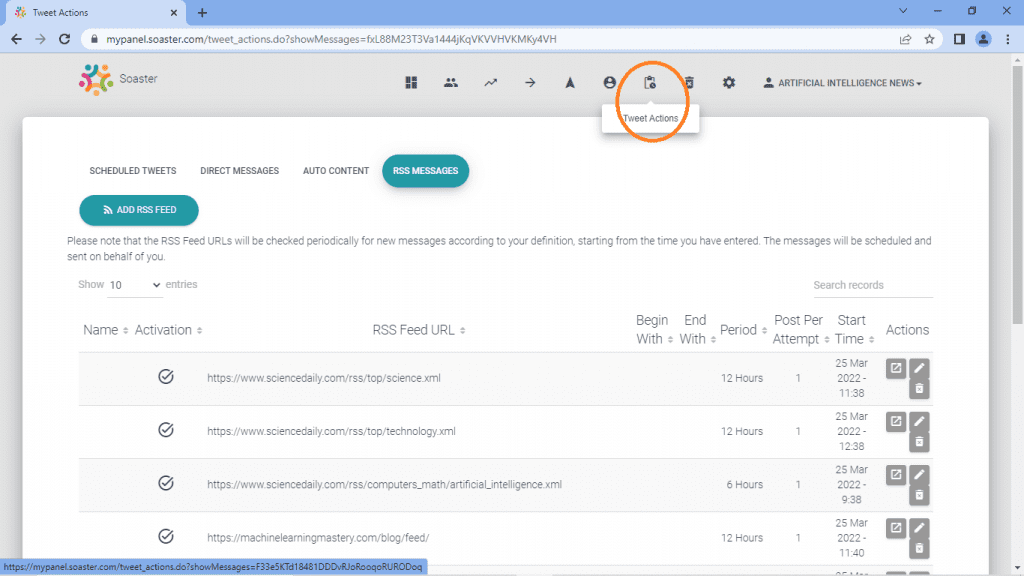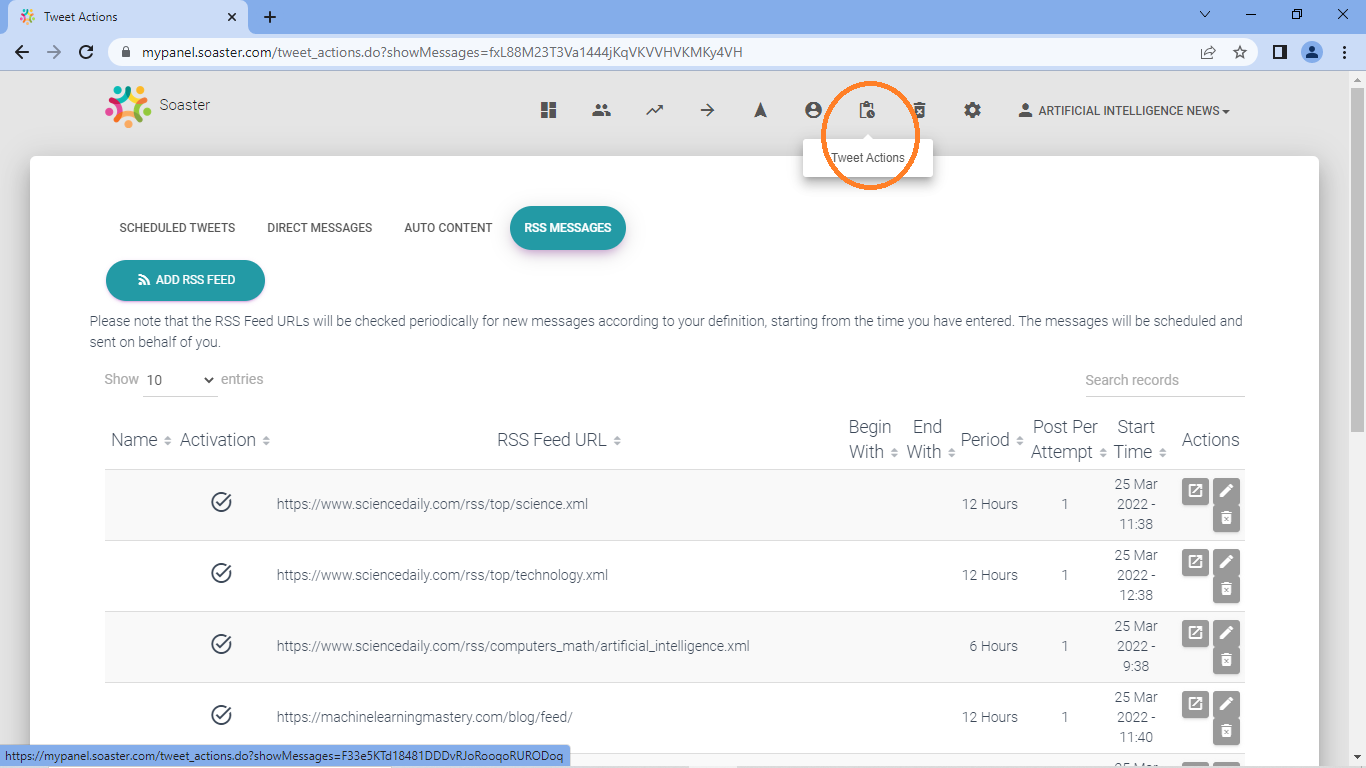 Link the RSS feed to your account
Click "Add RSS Feed".
Copy the URL you got at step #2 and paste it where it says "Enter URL".
Define the time period to auto post YouTube videos to Twitter.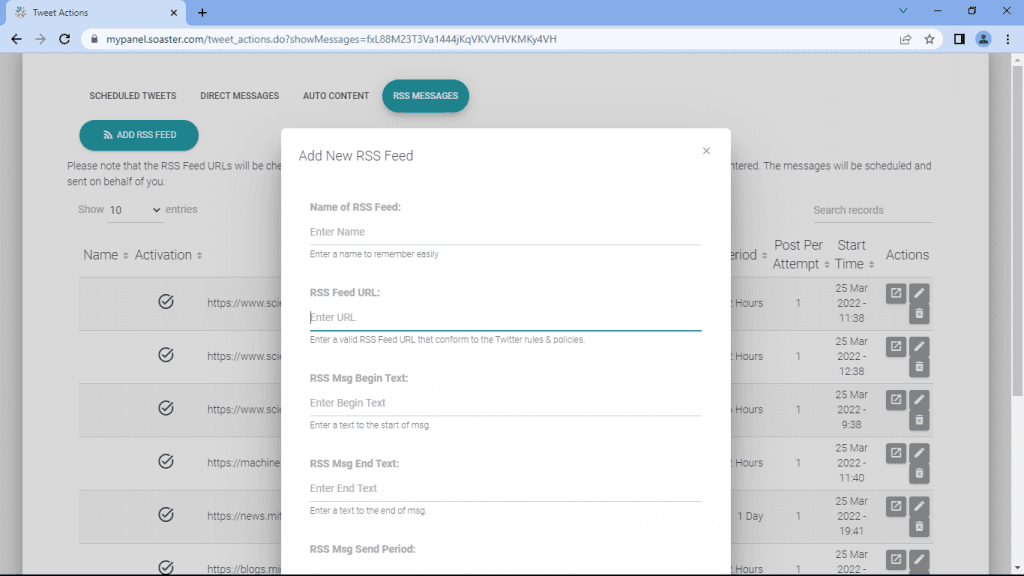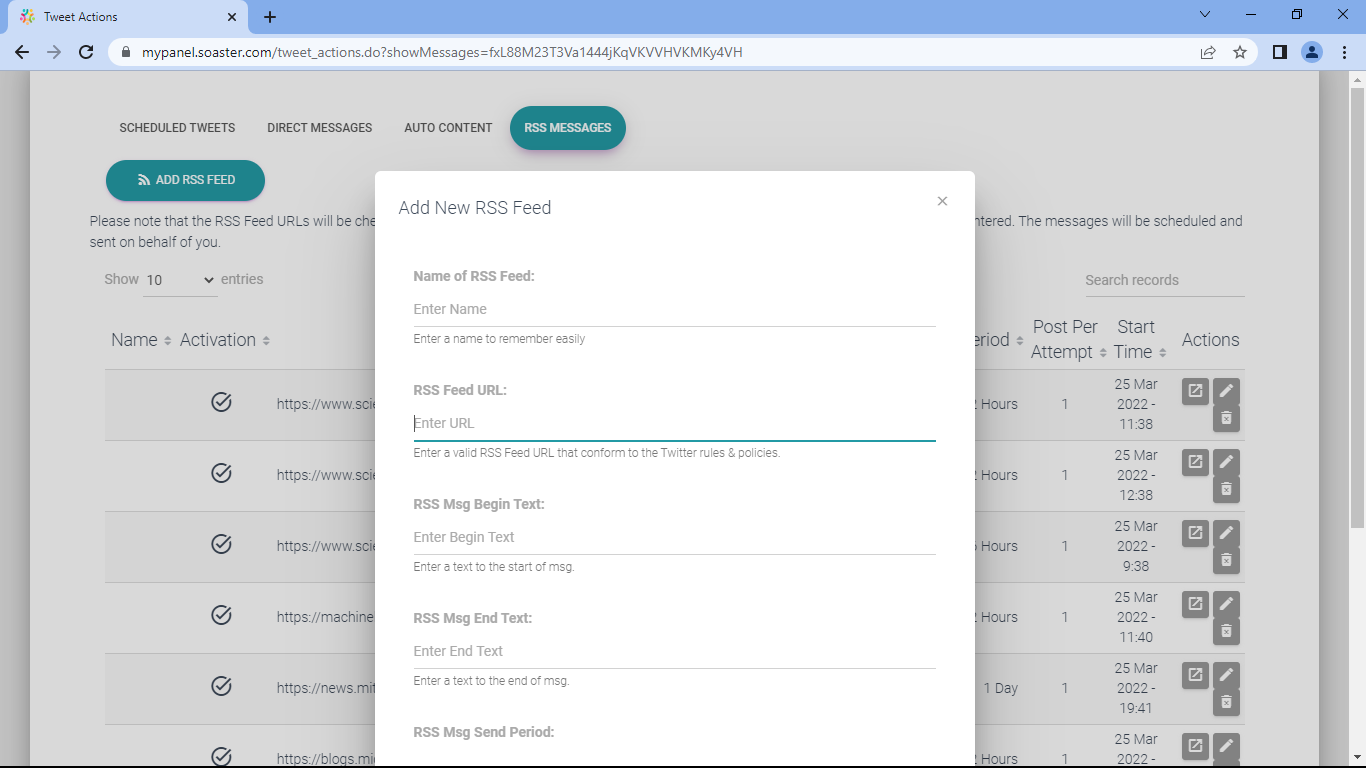 Auto tweet Youtube videos
Click "Add" and you're done!
Soaster will automatically tweet Youtube videos from any Youtube channel within the interval you defined.
You don't need to share Youtube videos one by one manually anymore.
Following the same process, you can link any Youtube channel to Twitter provided that you have the RSS feed URL of the channel.
Besides a Youtube channel, you can also connect any website to your Twitter account with Soaster. If you have a blog, once you have your blog's feed, it's super easy to tweet your blog posts automatically.