Regardless of industry or size, digital marketing has become an essential component of any business strategy. In this day and age of technology and growing internet dependence, it is more important than ever for businesses to establish and maintain a strong online presence. As a result, there is an increasing demand for skilled digital marketers. Now it's a promising career path for those interested in marketing, technology, and digital media.
However, becoming a successful digital marketer needs more than a love of technology or a fundamental grasp of marketing. It requires a mix of abilities, knowledge, and experience. From the most recent digital marketing technologies and trends to consumer behavior and marketing research, there is a lot to learn.
5 steps to becoming a successful digital marketer
That's why we will walk you through 5 steps you can take to attain success in digital marketing, from creating a strong personal brand to acquiring hands-on experience.
Develop a firm grasp on marketing fundamentals
Since digital marketing is an extension of traditional marketing, understanding marketing foundations is crucial. Understanding consumer behavior, marketing research, and branding and advertising principles are all part of this. A good marketing foundation will help you to better comprehend and make judgments about the aims and objectives of your campaigns.
Discover the intricacies of digital marketing
After you've built a strong marketing foundation, you should start studying about the specialized tools and methods utilized in digital marketing. This includes Search Engine Optimization (SEO), Pay-Per-Click (PPC) advertising, Email Marketing, Social Media Marketing, and Content Marketing. Understanding these approaches will allow you to more successfully contact your target audience, build brand recognition, and drive conversions. Keep in mind that digital marketing is an ever-changing field, with new technology and methods appearing all the time, so you must constantly study and update your abilities.
Create an effective online presence
A strong online presence is essential for a digital marketer. Having a professional website, active social media accounts, and a personal brand that reflects your expertise and values are all part of this. Building a strong personal brand will help you attract clients and employers, as well as position yourself as an industry thought leader.
Get hands-on experience to become a successful digital marketer
The most effective way to learn digital marketing is via practice. Look for internships, freelancing work, or personal projects that will allow you to use your knowledge and talents in the real world. Real-world experience will help you to observe how the ideas and tactics you've learned operate in practice. This will also allow you to build important industry contacts.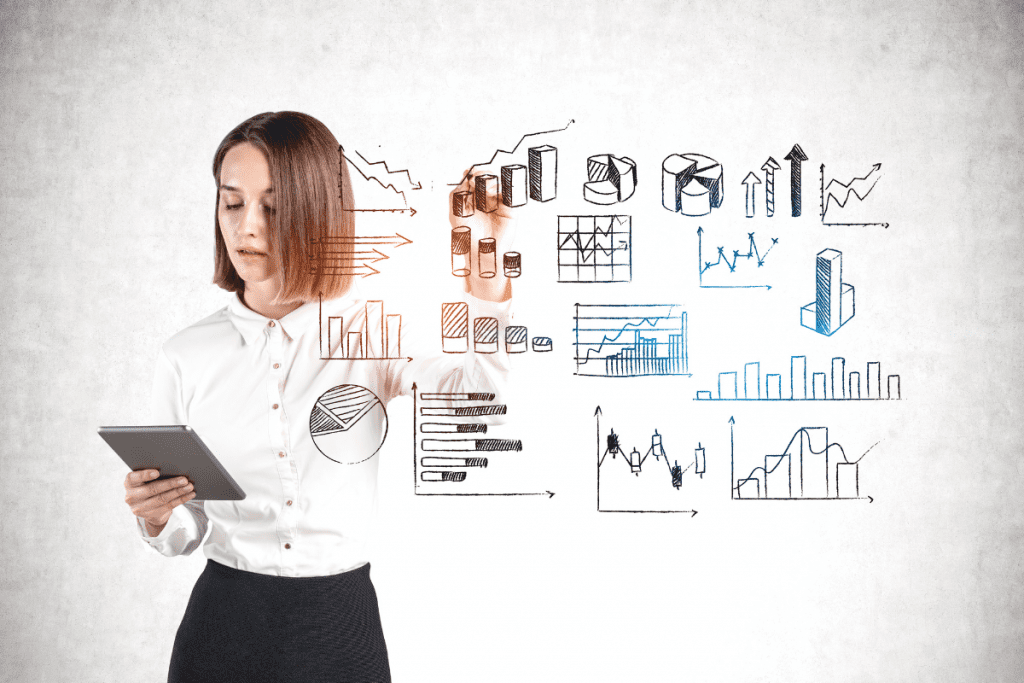 Keep up with the most current digital marketing trends
As technology and consumer behavior evolve, so do the digital marketing strategies and tools. It's critical to stay up to date on industry trends and developments. Follow industry influencers and thought leaders, sign up for industry newsletters, and attend relevant conferences and events. This will help you remain ahead of the competition and ensure that your advertisements are constantly current and effective.
Keep in mind that digital marketing is always changing, so it's critical to be committed to learning and staying current. Subscribing to industry magazines and following influencers on social media are two effective ways to do this. Participating in online networks, such as forums and groups, may also help you remain current on advancements. You can also interact with other experts in the industry.
Build relationships to become a successful digital marketer
Digital marketing is the process of creating and managing a marketing plan that uses digital technologies to connect and engage customers. It's a powerful way to interact with customers and create relationships that will result in sales. Understanding your customer and establishing a connection with them are key components of digital marketing. It involves figuring out what they want and need, then giving it to them in a way that is practical and useful.
One of the most crucial factors in any company's success is digital marketing, which is all about building relationships with your customers. To become a successful digital marketer you should develop your emotional intelligence and communication skills for a better understanding of buyer personas.
Conclusion
With digital marketing being such an important element of a company today, the need for qualified individuals is increasing. By following these five steps, you will be well on your way to being a great digital marketer, opening the door to a plethora of fascinating job prospects.