Twitter is an effective medium for constructing your personal brand with a massive audience of more than 330 million active users with whom you can engage and share your content. Twitter is much more than just a social networking site. It is a platform where you can construct your network, share your personality and create your personal brand.
This post explains how you can benefit from Twitter to build your personal brand. Following five steps will guide you to get started towards creating a strong presence on Twitter. You can use these strategies to have meaningful conversations with other users, gain their trust and develop your brand.
Define Your Brand
To start with, decide what you want to be known for on Twitter. What are your values and goals? Which specialities make you stand out from the crowd? How will your brand help your company or organization to grow and flourish?
You should have a clear perspective of how you want to be seen by others in order to have the desired outcomes. If you have a firm grasp of your personal brand, it will be easier to govern the material you share, the interactions you have, and the overall message you wish to convey. Having a clear picture of your objectives and standards enables you to be consistent and sincere with your message.
Establish Goals
Once you are aware of your desired brand identity, set objectives that are in consistency with it. Consider what makes sense for your company or job at this time; whether it's boosting social participation or expanding a clientele of prospective clients.
Your objectives will inevitably alter as you advance and mature throughout your path. For instance, when you first start out, your goals could be centered on growing an audience, but as you gain expertise and confidence, your priorities can change to objectives like engaging with industry leaders or generating more leads for your company.
As you work towards achieving your ultimate objective, these goals will both enable you to go forward and achieve new heights and help you remain inspired and motivated.
Establish your voice to build a personal brand
Another step to create your personal brand on Twitter is establishing a voice for yourself. Twitter has got something better than others just like any other form of communication. Social media managers use what is called a "voice" in order to effectively communicate with their audience. Your brand voice is your unique way of presenting your ideas.
You can go for a sophisticated and formal tone or a conversational and friendly one. But avoid being overly formal and stilted. Your unique way to put forward your ideas will help you grow your personal brand faster. In fact, you should adjust your tone according to your Twitter niche. What you are tweeting about mostly determines the language you use.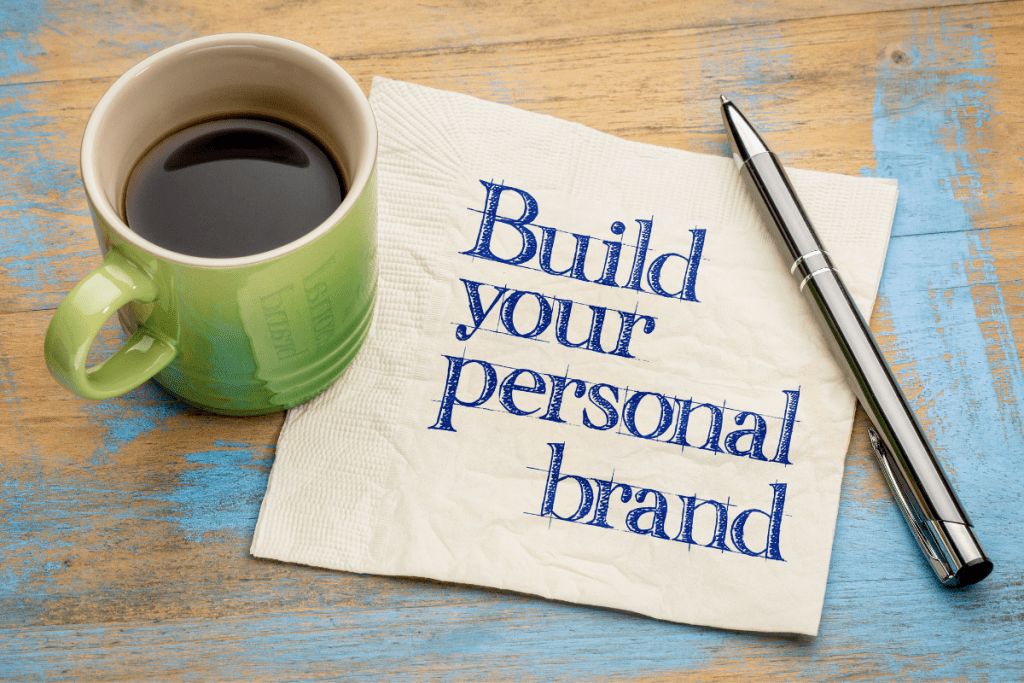 Share useful information
Your first priority should be creating a profile that actually reflects your personality and profession. In order for people to reach you quickly, make sure it has a clear design and pertinent contact information.
After everything is set, you can start growing your following by publishing information that is valuable to your followers, demonstrates your expertise, and is relevant to them. Original writing, blog entries, and intriguing articles may all fall under this category. Sharing quality information often can help you become recognized as a thought leader in your field and will keep your audience interested.
Tweet about the subjects relevant to your personal and professional activities. If you are an authority on social media marketing, provide tips on how individuals can utilize social media to expand their companies rather than simply talking about it in your tweets.
Upload photos of yourself at professional gatherings or with customers so that people may see what you look like while you're doing the tasks that make up the majority of your job responsibilities.
Do use hashtags in all of your tweets so that they may appear in search engines and be found by other users seeking for similar content.
Get your audience involved
To create your personal brand on Twitter, actively engage with your followers. Answering the queries is the most effective approach to interacting with your audience. You may do this by utilising a hashtag, which will enable you to locate users who are looking for information. People are more inclined to interact with you on Twitter if you tweet a solution in response to their difficulties.
Send direct messages to your audience to engage them. DMing someone on Twitter is similar to texting them, except you don't need your phone. This may be a fantastic method to connect with others who may not have engaged with you before but share your interests!