As a Twitter user, most probably you have blocked someone in the past. But, have you heard about removing followers on Twitter? In this article, we will discuss how to remove followers on Twitter and provide tips on managing new follow requests. Whether you're using a desktop or mobile version, we have you covered!
Why Remove Followers?
Twitter, like many other social media platforms, has become an integral part of our daily lives. We use it to connect with and share ideas with people from all over the world. Whether it's an entertaining tool for you or a platform to build an audience for your personal/business brand, you'd like to have a robust following, right?
However, as your following increases, it may be essential to remove certain accounts to maintain your own relevance and safety.
While having lots of followers might seem fascinating, it's crucial to make sure they're the right ones. You can improve your Twitter experience by removing followers who are not engaged with your tweets or who are not interested in your content.
Reasons for removing Twitter followers
Of course, there are some other reasons why you might want to remove followers:
The first reason might be that you don't want specific accounts to see your tweets on their timeline. This is maybe because simply you just don't want them to interact with your posts.
There might also be some spam accounts that are constantly leaving annoying comments under each tweet of yours. 
If you receive any abusive or harassing messages from a follower, you should also remove them immediately. This will help to protect you from further abuse.
The other reason might be that they are not a good fit for your personal brand. If you are trying to build a following of real and organic followers who are interested in and engaging with your content, you may want to remove followers who do not seem to be a good fit. You may also want to get rid of bot or fake accounts that can ruin your reputation.
No need for soft blocking to remove followers
Previously, users had to resort to a method called "soft blocking" to remove followers. However, Twitter now provides a direct option to remove followers. Soft blocking involves blocking and then unblocking a follower to remove them. While this method still works, it is no longer necessary with the current option available.
With this method, blocked users were recognizing that they have been blocked. This was leading abusive accounts to create new ones and re-follow their target. However, by removing followers, their chance to identify that they have been blocked is less.
Removing Twitter Followers
If you prefer to use a desktop computer to manage your Twitter account, follow these simple steps to remove followers:
Log into your Twitter account.
Click on "Profile" in the left sidebar.
Select your follower count to view the list of your followers.
Locate the follower you want to remove and click on the three dots located to the right of their name.
Click "Remove this follower" from the options provided.
Although the Twitter mobile app does not support removing followers directly, you can still achieve this using the mobile version of the website through a web browser. Here's how:
Launch a web browser on your mobile device and go to Twitter.com.
Log into your Twitter account.
Tap your profile icon located in the top-left corner of the screen.
Select your follower count.
Find the follower you want to remove and tap the three dots next to their name.
Tap "Remove this follower" and confirm your choice.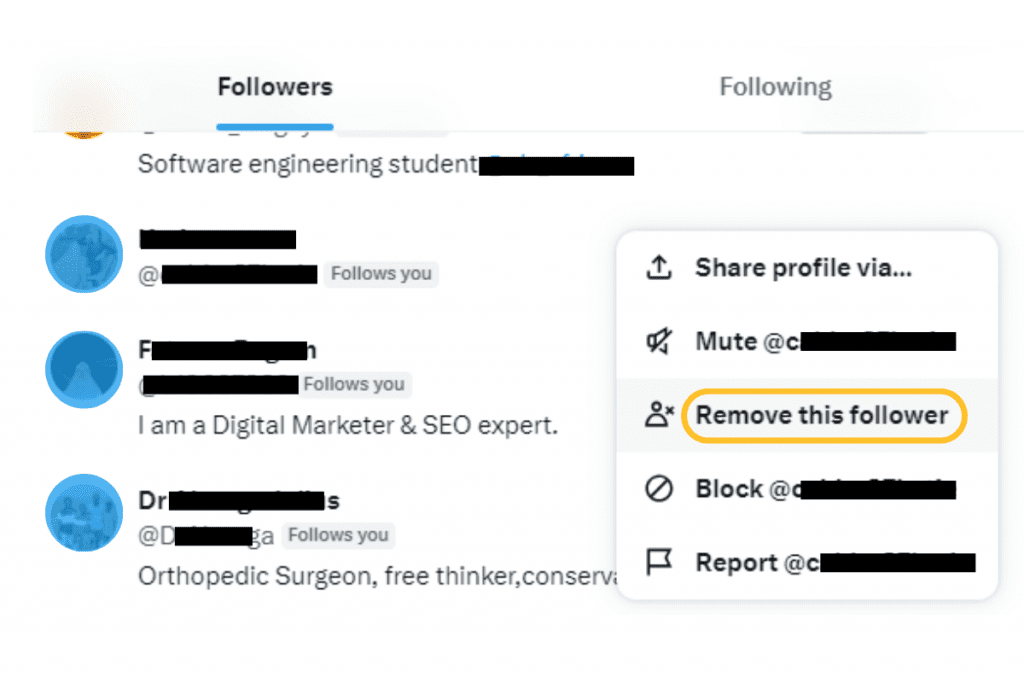 How to Adjust Privacy Settings to Manually Approve Follow Requests
If you want control over who can follow you on Twitter, you can adjust your privacy settings to manually approve new follow requests. This ensures that every follower you have is someone you actively choose to include in your network. Here's how to do it:
Open Twitter and click on "More," then select "Settings and Support"
Choose "Settings and privacy" then "Privacy and safety"
Select "Audience and Tagging."
Tick the box labeled "Protect your Tweets."
So, you can make your account private. From now on, you will see every new follow request. It's up to you whether to approve or not.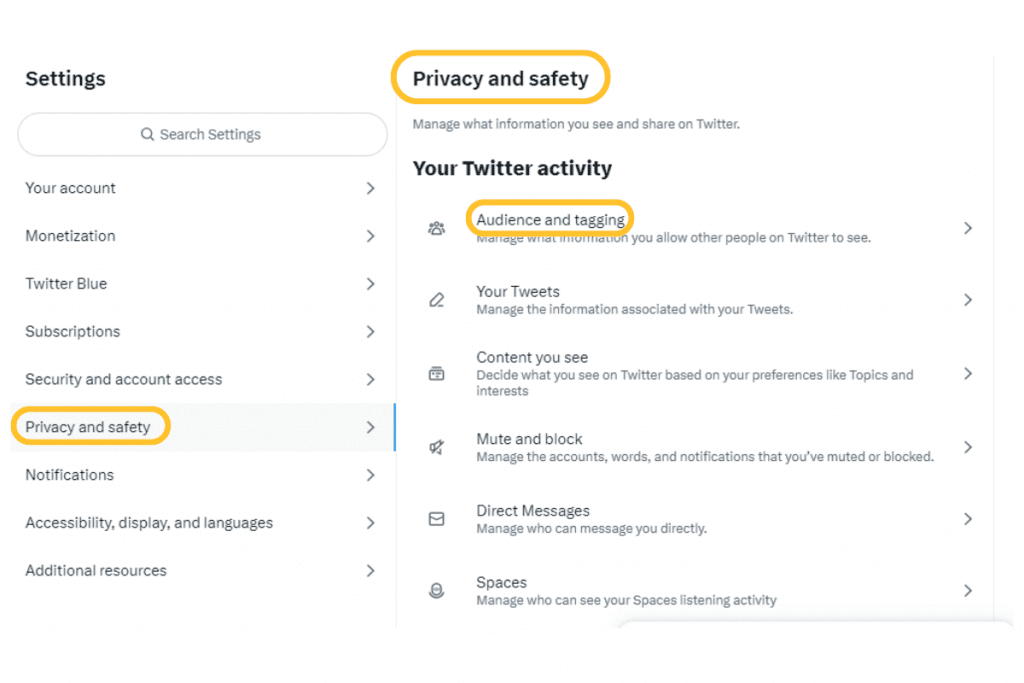 Conclusion
Taking control of your Twitter followers is essential to ensure the quality and relevance of your social media experience. By following the steps outlined in this guide, you can effortlessly remove unwanted followers and create a more engaging online presence. 
Remember to periodically review your followers and adjust your privacy settings as your needs change. By curating your follower list, you can optimize your Twitter experience and foster meaningful connections within your network.
Stay in control of your Twitter account, and enjoy a personalized and secure social media experience!