Basketball, especially NBA, is greatly admired across the globe and generates a huge fanbase on social media, particularly on Twitter. Twitter has become a crucial forum for basketball fans all around the world, providing everything from game highlights and player news to in-depth analysis and debate. In this post, we'll look at the finest basketball Twitter accounts to follow to stay up to speed on NBA news.
@NBA – The Official NBA Twitter Account
Everyone who enjoys basketball should follow the NBA's official Twitter account. NBA's official Twitter account has over 42 million followers. NBA fans can know about almost everything that happens behind the scenes, highlights of games, and latest news by following it. The NBA's Twitter account is the best resource for all league-related information, providing everything from in-game updates to post-game analysis and highlights.
@TheAthleticNBA – In-Depth Analysis and Reporting
The Athletic is recognized for its in-depth reporting and analysis, which is evident in its NBA coverage. Follow the league on Twitter to get breaking news, insightful commentary, and access to behind-the-scenes content. Athletic's coverage of the NBA is essential reading for serious basketball fans, including everything from player profiles to trade rumors.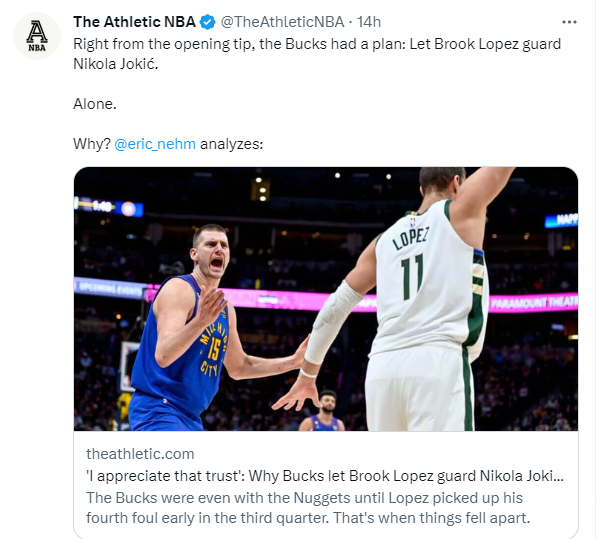 Chris Haynes, an NBA reporter, is highly regarded for providing timely updates and insightful commentary on the sport. Those who wish to stay informed on the latest news and rumors should consider following his Twitter account, which boasts over 450,000 followers. He regularly shares news and commentary related to the NBA. He also provides updates on players who are likely to be traded or released so that fans can stay abreast of their favorite team's roster changes.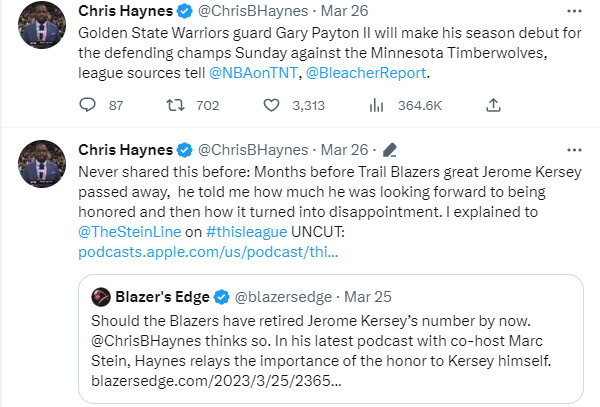 Shams Charania is a renowned NBA insider today, and his Twitter account is a must-follow for serious basketball fans. His almost 1 million-follower Twitter account posts breaking news, rumors, and in-depth analyses of the match.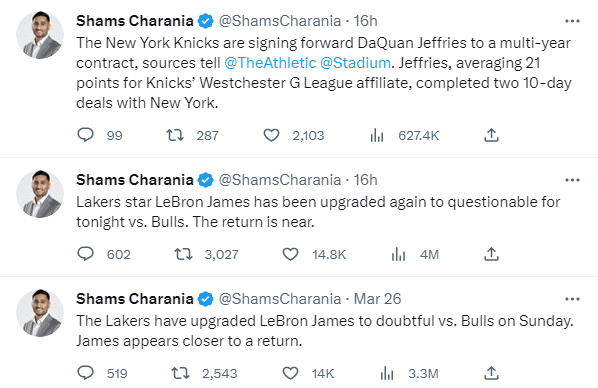 Rachel Nichols is one of the best-known NBA experts today and her Twitter account is a must-follow for basketball enthusiasts. Nichols offers fans a unique perspective on the game with incisive commentary and analysis, and her Twitter feed is a wonderful way to stay up to current on the latest news and analysis.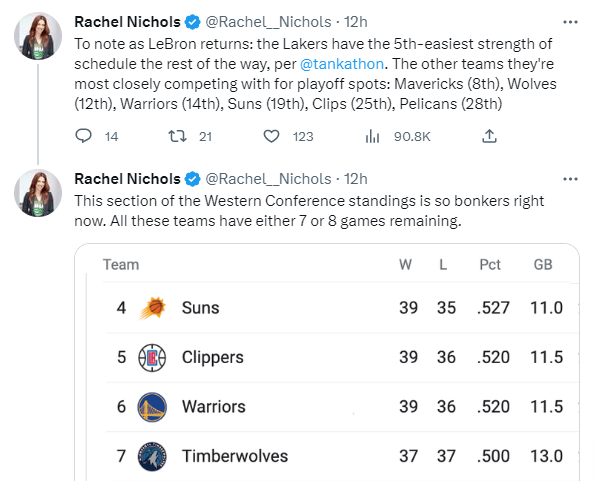 @WindhorstESPN – Top NBA Reporter and Analyst
Brian Windhorst is one of the most respected NBA reporters and analysts in the game today. Serious basketball fans should follow him on Twitter to stay up-to-date with all the news about the NBA. He shares timely reports, valuable insights and exclusive information about the league through his Twitter account.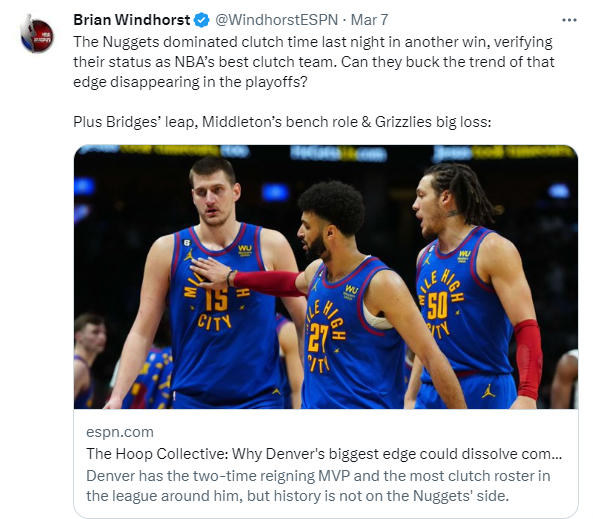 @NBAonTNT – TNT's NBA Coverage
TNT is known for its extensive NBA coverage and its Twitter account is a must-follow for basketball fans. TNT's NBA coverage gives fans all they need to know about the league, from game highlights to expert analysis and discussion.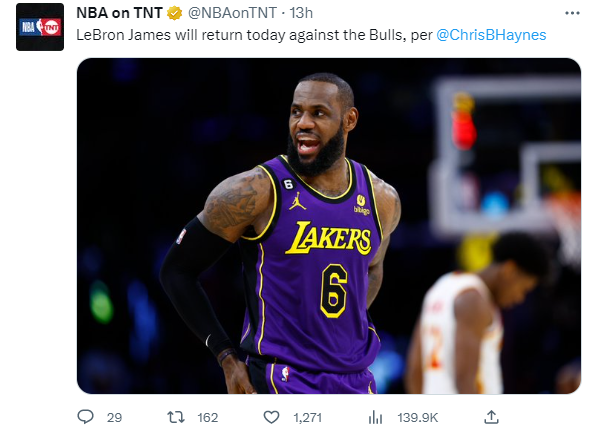 Marc Stein, renowned in the NBA sphere, provides fans with up-to-date headlines and pertinent observations on basketball matters. To tap into all the latest news and buzz surrounding the sport, his Twitter account – a go-to resource for millions of basketball fanatics – should be on every follower's list.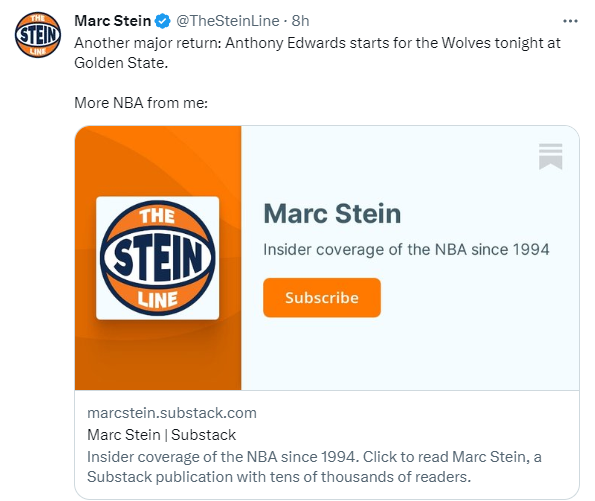 The NBA's official Twitter account for referees offers spectators with information on the game's rules and regulations. The NBA's referee Twitter account is a unique and instructive resource for followers of the sport, clarifying contentious calls and breaking into game dynamics.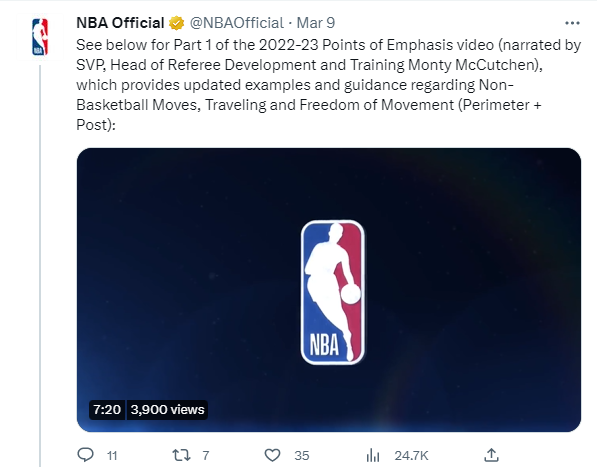 Conclusion
Twitter has become an indispensable tool for basketball fans worldwide, delivering breaking news, expert commentary, and behind-the-scenes access to the NBA. There are several basketball accounts worth following on Twitter, ranging from the NBA's official account to recognized reporters and experts. Fans may remain up to speed on the latest news, scores, and commentary by following these accounts, and never miss a moment of the action.
If you want to share NBA news and updates with your followers regularly, enjoy Soaster's auto-content feature, which allows you to tweet automatically on any topic. Besides, you can add your favorite NBA websites and blogs to your Twitter account using Soaster's RSS feed tool.